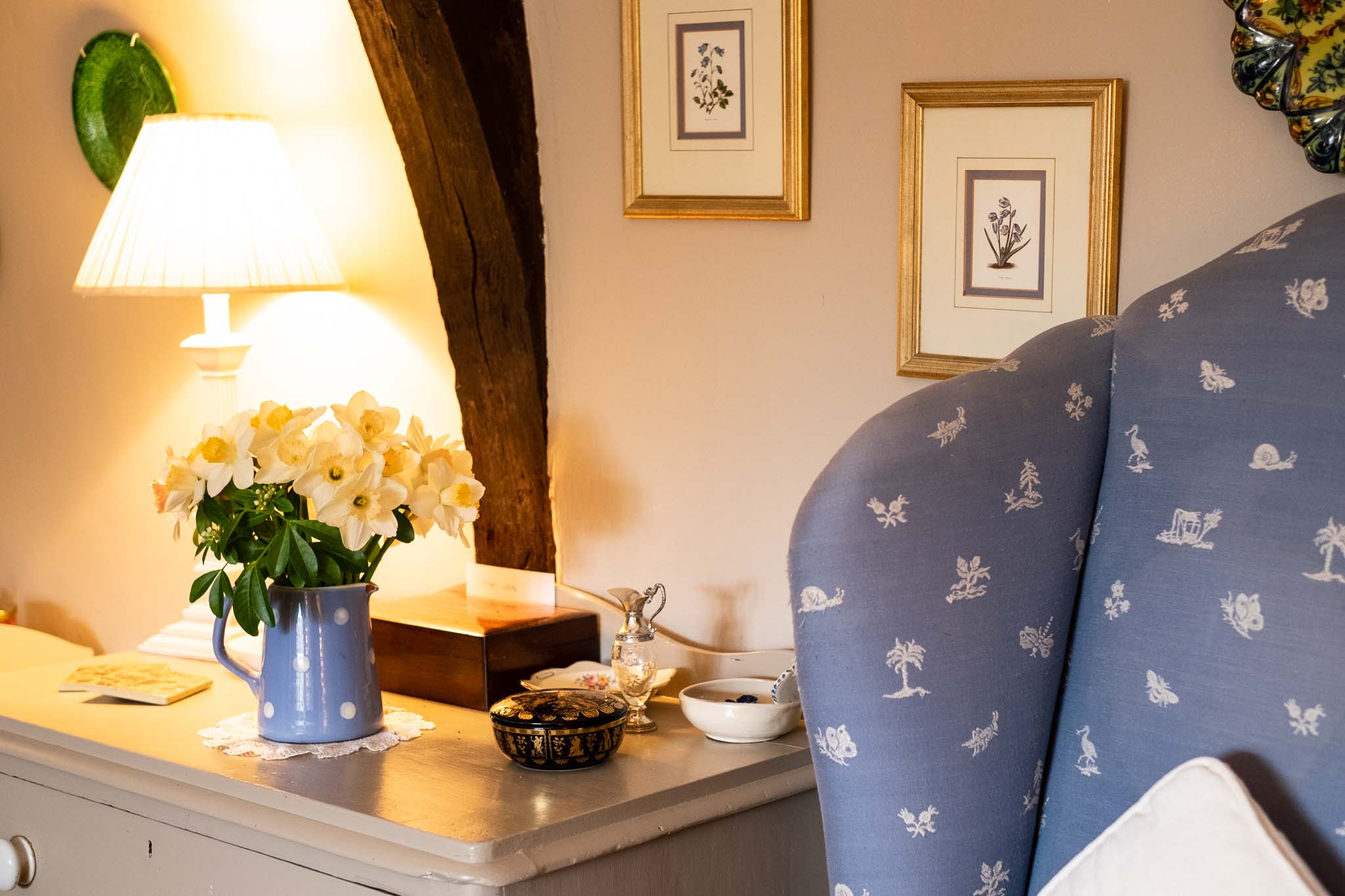 Your bedroom, bathroom and sitting room are in a private part of the house, offering you complete privacy.
This very large bedroom above has a super king double or it can be taken as a twin room, whichever you prefer.
It looks out over the pretty garden at the front of the house.We have two further bedrooms on offer.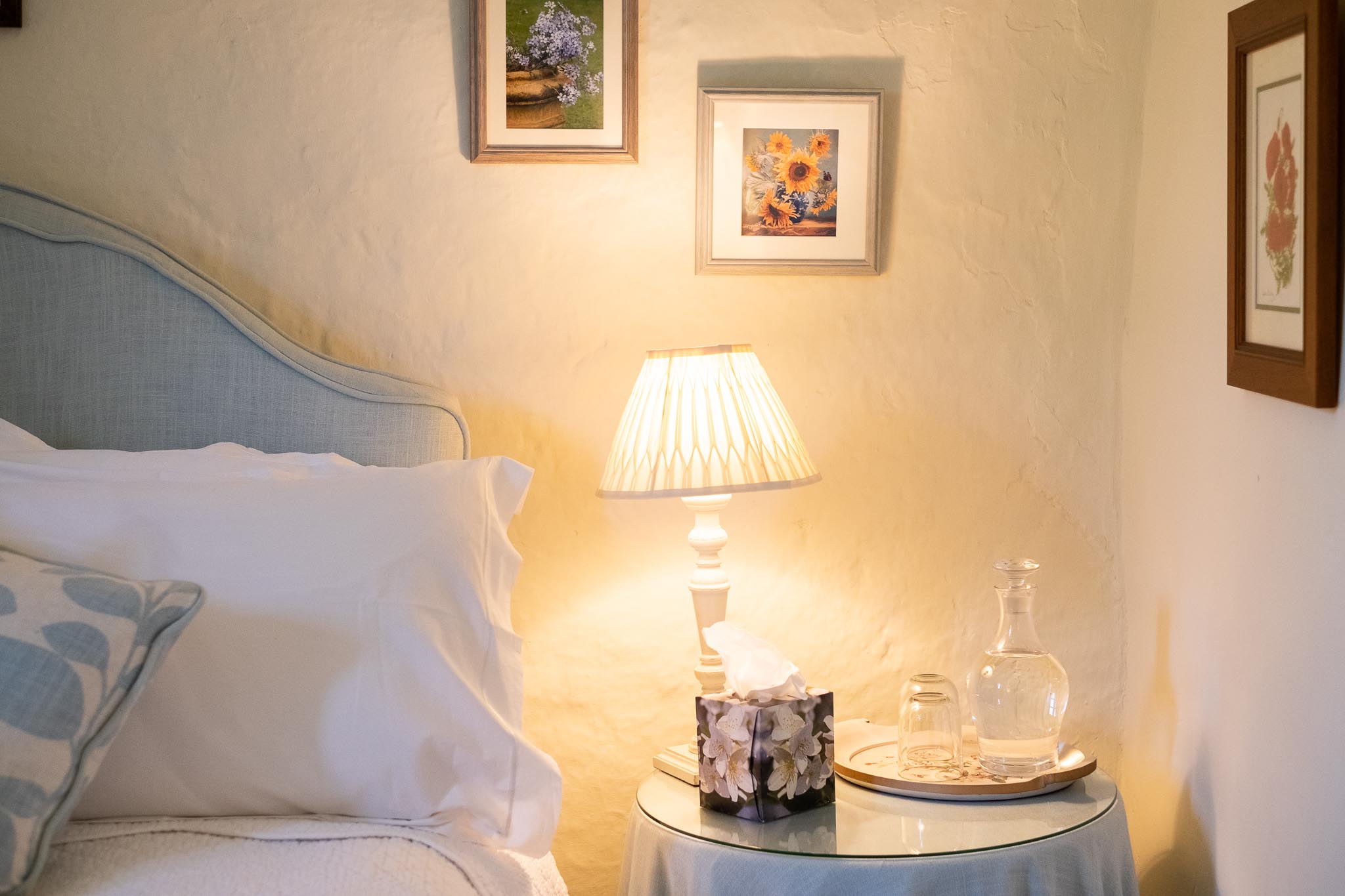 This second bedroom above is another generous double with plenty of wardrobe space. The window looks out over our apple orchard. The cosy room below is at the back of the house. Very pretty, it is small but has plenty of room to walk round the bed . It's a sunny double room that guests are very fond of. Our grandchildren love it.
All rooms have tea trays with homemade shortbread, fresh milk and fresh fruit.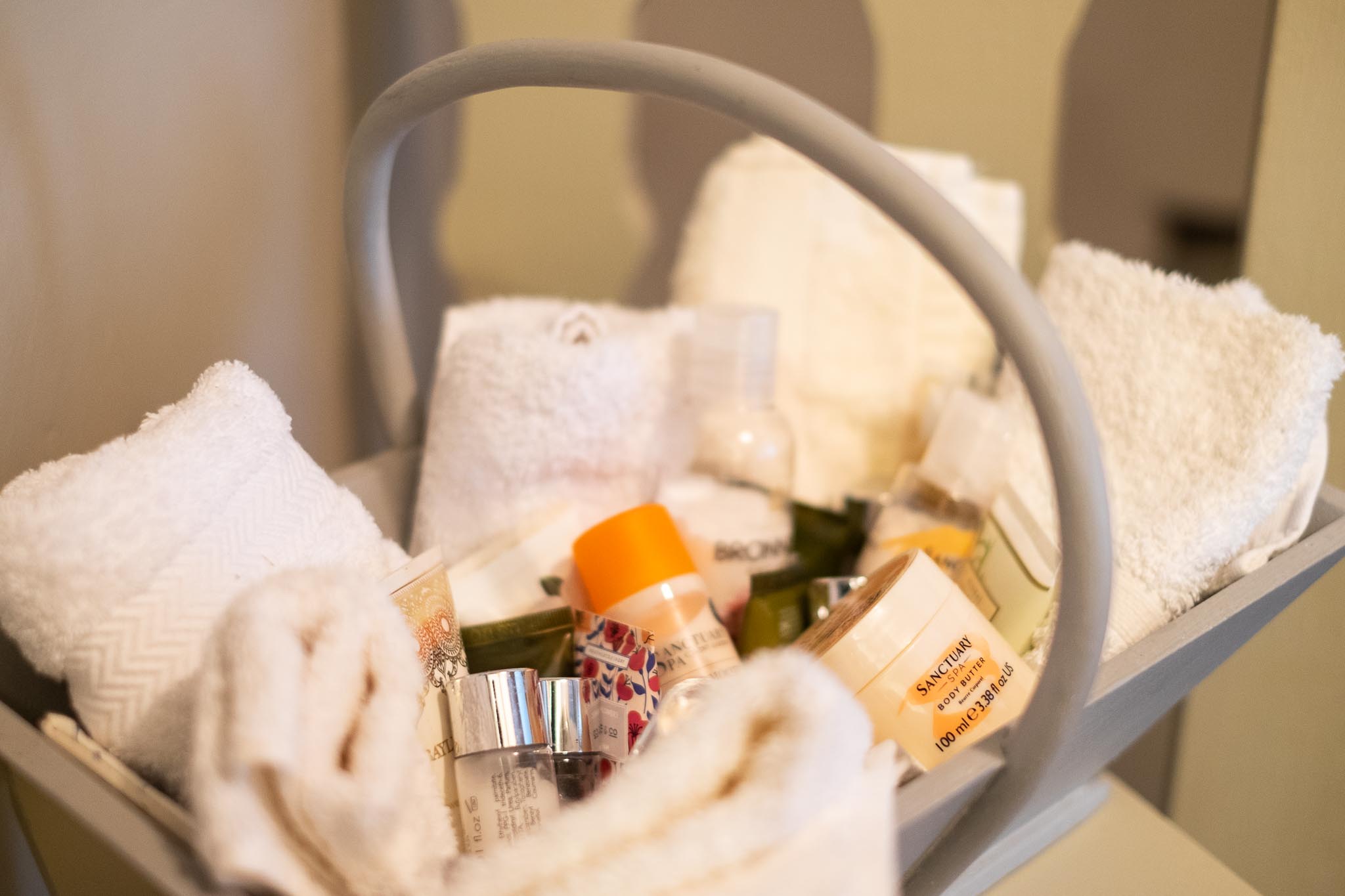 2019 prices for bed and breakfast from £40 per person.
Single occupancy is from £55 per night. Children at reduced prices.
Here is a selection of some of our recent Guest comments:-
Guest comments
Such a comfortable home, such a comfortable bed. You seem to have thought of everything to make our stay so special. Thank you. October 2017
Thank you for such a delightful stay, gorgeous flowers and peaceful lovely house. October 2017
Thank you for another lovely stay, we really enjoyed coming back. Your warm welcome and the stunning location are just as we remember it. Perfect! April 2018
You've looked after us so beautifully – thank you. We feel relaxed and restored April 2018
Its home from home, but this one is better! June 2018
Thank you so much for a wonderful stay absolutely beautiful room and gorgeous little touches. We had a great time July 2018
Beautiful peaceful and relaxing thank you for making us feel so welcome. Everything was just perfect. July 2018
A tranquil haven of peace comfort and great hospitality. Amazing sense of history. July 2018
Who can compete with perfection! August 2018
The quintessential English farmhouse experience. Warm, kind and generous hosts, a stunning setting, bucket loads of rustic charm, super comfortable beds and oodles of homemade treats. Not sure what we love more! Thank you so much. March 2019
For more reviews of Brook Farmhouse please visit our page on TripAdvisor